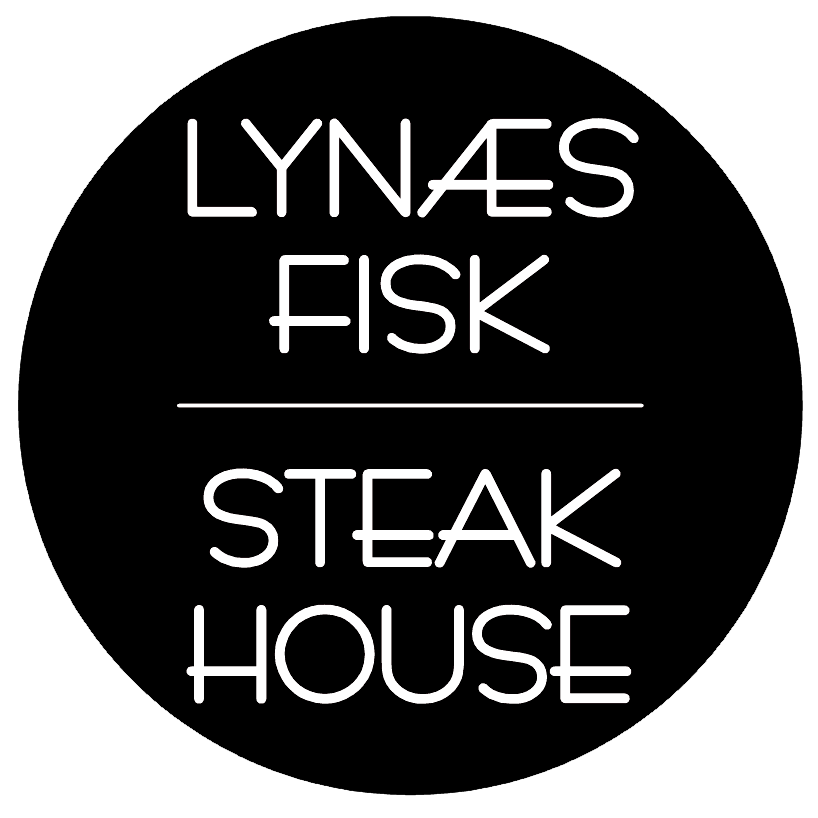 Frokost – Lunch
2 stegt fiskefiler med rejer og asparges
2 fried fillet of fish with shrimp and asparagus

Sild, fiskefillet, røget laks, dagens fiskesalat
Herring, fillet of fish, smoked salmon, today's fish salad

Christiansø spegesild

79,-

Creme fraiche, rødløg og kapers
Herring from Christiansø, sour cream, red onion and capers

2 stk. fiskefrikadeller serveres med frisk salat, pommes eller rugbrød
2 fish cakes served with fresh salad, french fries and rye bread

2 stk. fiskefilet serveres med frisk salat, pommes og rugbrød
2 fish fillet served with fresh salad, french fries and rye bread

Salat med varmrøget laks

129,-

Varmrøget laks og urtedressing
Salad with smoked salmon and herb dressing

Med karrydressing
Salad with chicken and curry dressing

Steak af oksemørbrad

190,-

Med salat, pomme frites og kryddersmør
Tenderloin steak with lettuce, French fries and herb butter

Steges medium med mindre andet er bestilt
Fried beef tatare, steak is medium unless you say otherwise.
Med ost og bacon
Classic burger with cheese and bacon

Med ost, bacon og æg
With cheese, bacon and eggs

Med kylling, bacon og karrydressing
Sandwich with chicken, bacon and curry dressing

Sandwich med krebsehalesalat

129,-

Sandwich with crayfish tails salad

Med laks, avocado og pesto
With salmon, avocado and pesto
Alle burgere og sandwich serveres med tomat, agurk, salat, rødløg, pommes frites og dressing 
All burgers and sandwiches are served with tomato, cucumber, salad, red onions, french fries and dressing 
Champion, kylling, fløde og tomatsauce
Champion, chicken, cream and tomato sauce

Oksemørbrad, champignon og trøffelsauce
Beef tenderloin, mushrooms and truffle sauce

Laks og friske cherry tomater
Salmon and fresh cherry tomatoes

Pasta med diverse skaldyr
Pasta with various shellfish
Aften - Dinner
Fisketapas – 3 slags

89,-

Fish tapas – 3 kinds

Hvidløgsstegte kæmperejer

89,-

Prawns fried in garlic
Hovedretter – Main Dishes
Til ovennævnte retter serveres; Peber-, rødvins-, Bearnaise sauce eller kryddersmør. Stegte kartofler eller pommes frites 
To the above mentioned dishes we serve; Pepper, redwine, Bearnaise sauce or spiced butter. Fried potatoes or French fries.
Børnemenu - Kids
Steak af oksemørbrad 100g.

110,-

Steak of beef of tenderloin 100g
Dessert - Desserts
Drikkevarer - Beverages
Fadøl 25cl / 50cl

30,- / 49,-

Tap beer

Grimbergen 25cl / 50cl

45,- / 65,-

Sodavand 25cl / 50cl

30,- / 40,-

Soda

Appelsin juice 25cl / 50cl

30,- / 45,-

Orange juice

Æble juice 25cl / 50cl

30,- / 45,-

Apple juice
Vin/Spiritus - Wine/Liquor
Dessertvin – Dessert Wine
Louis Eschenauer

gl. 59,- / fl. 239,-

Lanquedoc, Frankrig
Sød dessertvin med fantastisk eksotiske toner
Sweet dessert wine with amazing exotic tones

Kopke Fine Tawny

gl. 49,- / fl. 249,-

Portugal
Smagen har velafstemt sødme, der balancerer syre og alkohol
The taste has well-tuned sweetness that balances acid and alcohol
Rossetti Bianco Toscana

gl. 49,- / 1/2 fl. 119,- / fl. 199,-

Toscana, Italien
Smagen er tør og frisk med en dejlig og ren finish
The taste is dry and fresh with a nice and clean finish

Bertoldi Pinot Grigio

gl. 69,- / 1/2 fl. 149,- / fl. 269,-

Veneto, Italien
Ung frisk og cremet Pinot Gris, let krydret eftersmag
Young fresh and creamy Pinot Gris, lightly spicy aftertaste

Paul Schneider Riesling

fl. 279,-

Alsace, Frankrig
Vinen opleves frugtig og en anelse sødmefuld og aromatisk
The wine is experienced fruity and a little sweet and aromatic

Paul Schneider Gewürtztraminer

fl. 299,-

Alsace, Frankrig
En velstruktureret vin, intens duft. Delikat og vedvarende i smagen
A well-structured wine, intense scent. Delicate and persistent in taste

Franck Millet Sancerre

1/2 fl. 189,- / fl. 329,-

Loire, Frankrig
Smagen er ren og præcis, Et oplagt match til alt godt fra havet og til hygge
The taste is pure and precise, an obvious match for everything from the sea

Chartron et Trebuchet Chablis

fl. 369,-

Bourgogne, Frankrig
Vinen er frisk og mineralsk med god syrlighed som Chablis er så kendt for
The wine is fresh and mineral with good acidity, which Chablis is so famous for

Chartron et Trebuchet Chardonnay

1/2 fl. 169,- / fl. 289,-

Bourgogne, Frankrig
Meget elegant vin. Vinen har en cremet tekstur og en lang finish
Very elegant wine. The wine has a creamy texture and a long finish
Louis Eschenauer

gl. 49,- / 1/2 fl. 119,- / fl. 199,-

Lanquedoc, Frankrig
Forfriskende Rosé. Meget udtryksfuld aroma af røde sommer bær
Refreshing Rosé. Very expressive aroma reminiscent of red summer berries

Custoza Bardolino Chiaretto – Økologisk

fl. 229,-

Veneto, Italien
Yderst behagelig, frisk, frugtagtig, delikat og vedvarende
Extremely pleasant, fresh, fruity, delicate and persistent (Organic)

Chateau De la Galiniere – Økologisk

fl. 279,-

Provence, Frankrig
Provence rosé med stor elegance m/ noter af blomster, grapefrugt og lime
Provence rosé with great elegance with notes of flowers, grapefruit and lime (Organic)
Rossetti Rosso Toscana

gl. 49,- / 1/2 fl. 119,- / fl. 199,-

Toscana, Italien
Smagen er tør og frisk med en skøn krop og bløde tanniner
The taste is dry and fresh with a nice body and soft tannins

Danese Quindici

gl. 69,- / 1/2 fl. 149,- / fl. 269,-

Veneto, Italien
Smagen er kraftig med toner af mørke bær. En vin med meget fylde
The taste is powerful with tones of dark berries. A wine with a lot of flavor

Chartron et Trebuchet Pinot Noir

1/2 fl. 189,- / fl. 329,-

Bourgogne, Frankrig
En karakterfuld Pinot Noir. I den tætte smag har den en god friskhed
A characterful Pinot Noir. In the dense taste it has a good freshness

770 Miles Zinfandel

fl. 229,-

Californian, USA
Fyldig Amerikansk rødvin. En blød vin, lette tanniner og behagelig finish
Full-bodied American red wine. A rich, soft wine, light tannins and comfortable finish

Semprebon Ripasso Superiore

fl. 329,-

Veneto, Italien
Klassisk Ripasso med kraft og blødhed. Smagen er rig og generøs
Classic Ripasso with power and softness. The taste is rich and generous

Semprebon Amarone

fl. 429,-

Veneto, Italien
Klasisk Amarone med kraft og blødhed. Kraftfuld og silkebløde tanniner
Classic Amarone with power and softness. Powerful and silky tannins
Musserende vin – Sparkling Wine
Fortepasso Spumante Brut

fl. 199,-

Pimonte, Italien
Klassik mousserende vin tør og livlig, fyldt med elegante bobler
Classic sparkling wine dry and lively, filled with elegant bubbles

Ana Ferret Cava Semi-Sec Rosé

fl. 229,-

Veneto, Italien
Frisk og elegant Cava. Lette røde blomster aromaer i både duft og smag
Fresh and elegant Cava. Light red flower aromas in both fragrance and taste

Jean Laurent Blanc de Noirs

fl. 599,-

Champagnen, Frankrig
Dette er stor champagnen god som aperitif, ledsager til lyse retter
This is a big champagne good as an aperitif, companion to light dishes
"Bedste bøf…
Har nu været der 2 gange indenfor en måned og må bare sige at jeg ikke kan huske hvornår jeg sidst har fået en så lækker bøf, meget mør og perfekt tilberedt, lækker garniture – det eneste minus er en noget tynd bearnaise! Meget sød og venlig betjening – dejligt sted, kan varmt anbefales og kommer helt sikkert igen når lysten til den bedste bøf viser sig :)"
"Overraskende
Det var en overraskende dejlig oplevelse. Kokken og personalet er næsten det hele værd. Og når så også maden er veltillavet og store retter, kan stedet virkelig anbefales. Solen skinnede og vi sad udenfor."
Lynæs Fisk & Steakhouse
Lynæs Havnevej 12
3390 Hundested
Rate limit exceeded, please try again in few seconds.